Monday, December 23, 2013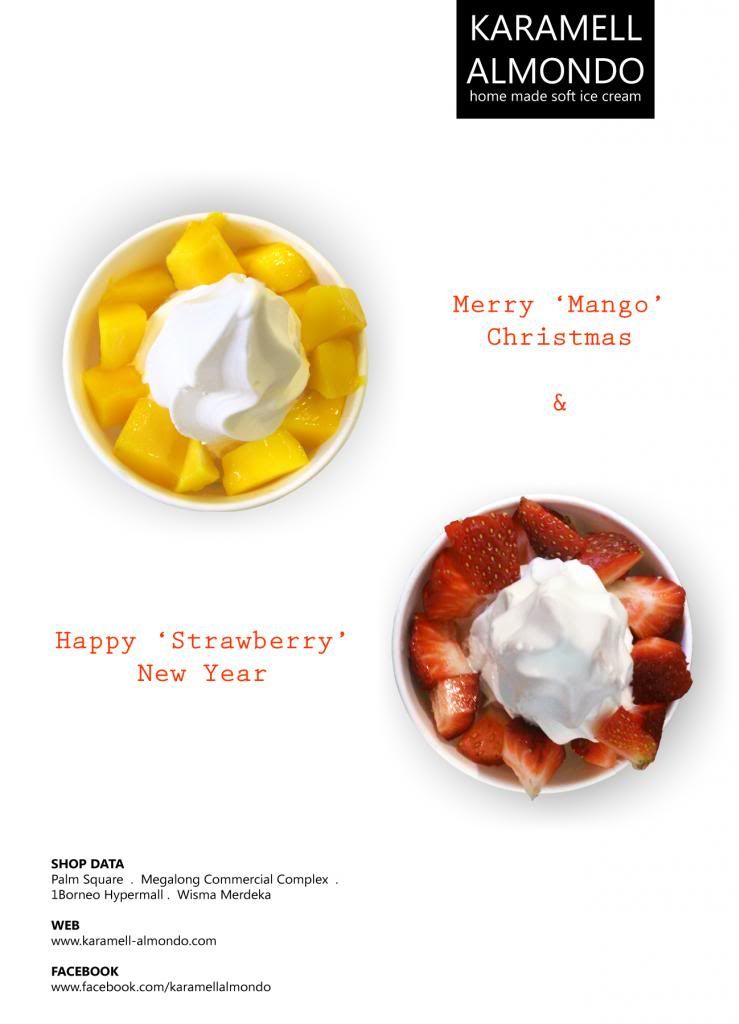 Thursday, December 12, 2013
home baked delicious pretty cute macarons served with our home made soft ice cream.
This weekend we will relaod with some new flavors macarons in our selected stores.
Charcoal Bamboo, Framboise Raspberry, Taro Yam, and Blueberry Fruiti ! Limited quantities & limited time offering.
These 3 types of macarons will be delivered down to our stores by 2.30 pm Friday. Exclusively at
Karamell Almondo home made soft ice cream 1borneo, Palm Square & Wisma Merdeka.